The exclusive Wedding Trend Party at Villa Estea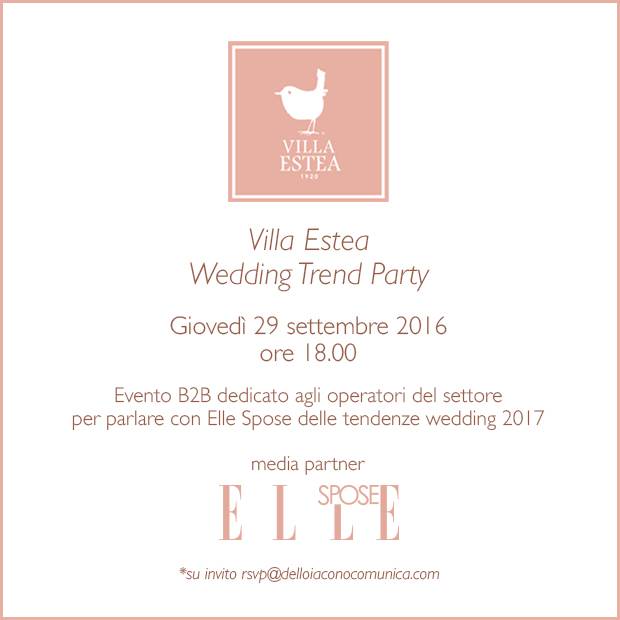 A party will be held at Villa Estea on Thursday, September 29th, organised in media partnership with the magazine "Elle Spose" to discuss new wedding trends for 2017.

We give you advance warning of this evening event, which will be very "social", full of surprises and featuring special guests.

A welcome drink with the hosts and the editors of "Elle Spose"; a tour of the events spaces in the villa and the green areas.

The focus of the party will be the Wedding Talk with fashion editor Giovanni Sparacio, who will be discussing the wedding trends of the next year.

The evening will close with a finger-food dinner presented by chef Franco Spadaccini, who takes care of all the events at the villa.

The event is by invitation only. To participate, you must be accredited by submitting names to rsvp@delloiaconocomunica.com

We look forward to seeing you!