Abruzzo - The perfect location for your wedding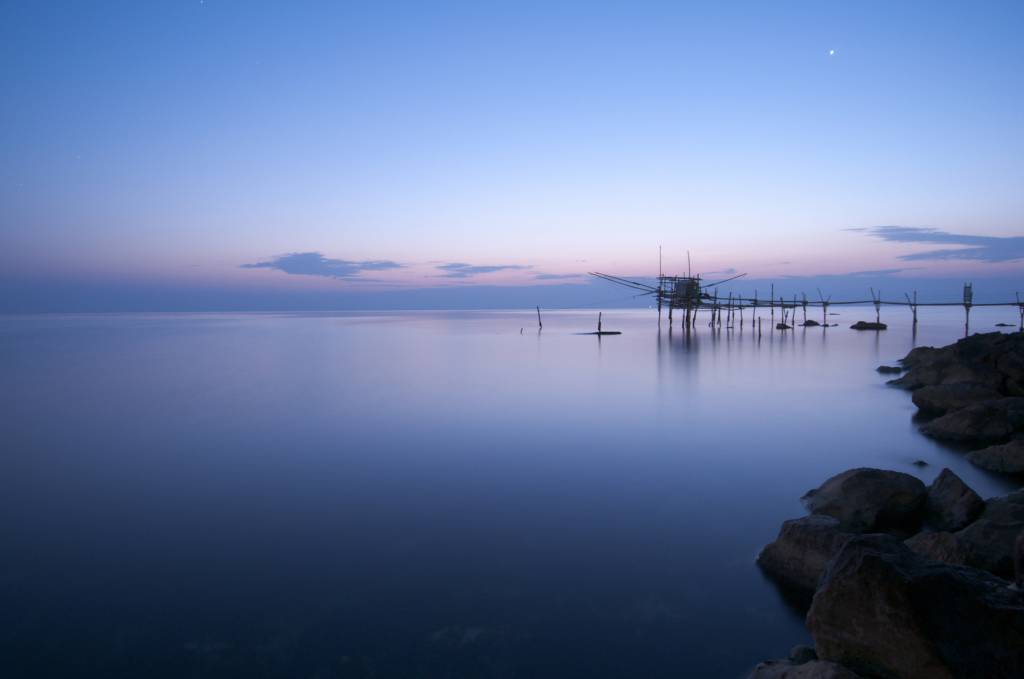 Some decide to organize their wedding in Abruzzo because they are born and live there, others because they fall desperately in love with its extraordinariness: nature, culture, and delicious food make Abruzzo the perfect place to celebrate the most important day of your life
Why Abruzzo?
First of all because of its landscapes: whether you prefer the sea or the mountain it does not matter since Abruzzo is one of Italy's few regions able to satisfy everyone thanks to its national parks and beautiful beaches. While its national parks are well known, the many kilometres of coast which make Abruzzo a sea region are still to be fully appreciated. Among Abruzzo's most interesting and charming landscapes there is the Trabocchi Coast, stretching from Ortona to San Salvo, including San Vito Chietino, Rocca San Giovanni, Fossacesia, Torino di Sangro, Casalbordino, and Vasto, ideal places for a wedding by the sea
The Trabocchi Coast is characterized by its coves and capes, high and indented cliffs, but mainly by the trabocchi, fishing machines built on piles, which turn Chieti's coast into a dreamlike landscape.
History and culture also play their part in making Abruzzo a great location for your wedding: abbeys and cathedrals are everywhere to be admired, but among them one of the most beautiful and ancient is surely San Giovanni in Venere in Fossacesia. The monastic complex dates back to the early XIII century and is situated on a hill just in front of the trabocchi coast, overlooking the Venere Gulf. Magnificent and imposing, the abbey is surrounded by thousand-year-old olive trees and by the sea, a unique location to celebrate your wedding in the Sangro Valley.
If you are planning a civil ceremony, many historic and charming residences can be chosen, like Villa Estea in Torino di Sangro, an ancient residence belonging to the the D'Avalos family, carefully renovated and available to celebrate your wedding blending the colours of Abruzzo's nature and the elegance of a historical residence.
The friendliness of Abruzzo's people and a cookery art which has been passed on well alive and independent up to these days are also worthy of note.