The Marriage of Francesca and Giovanni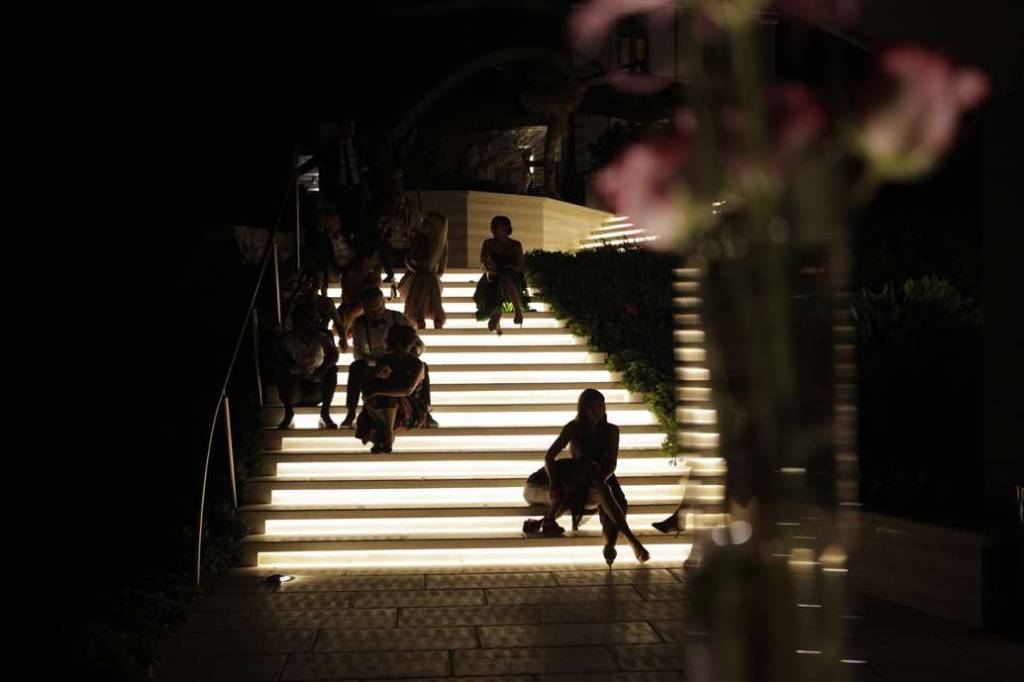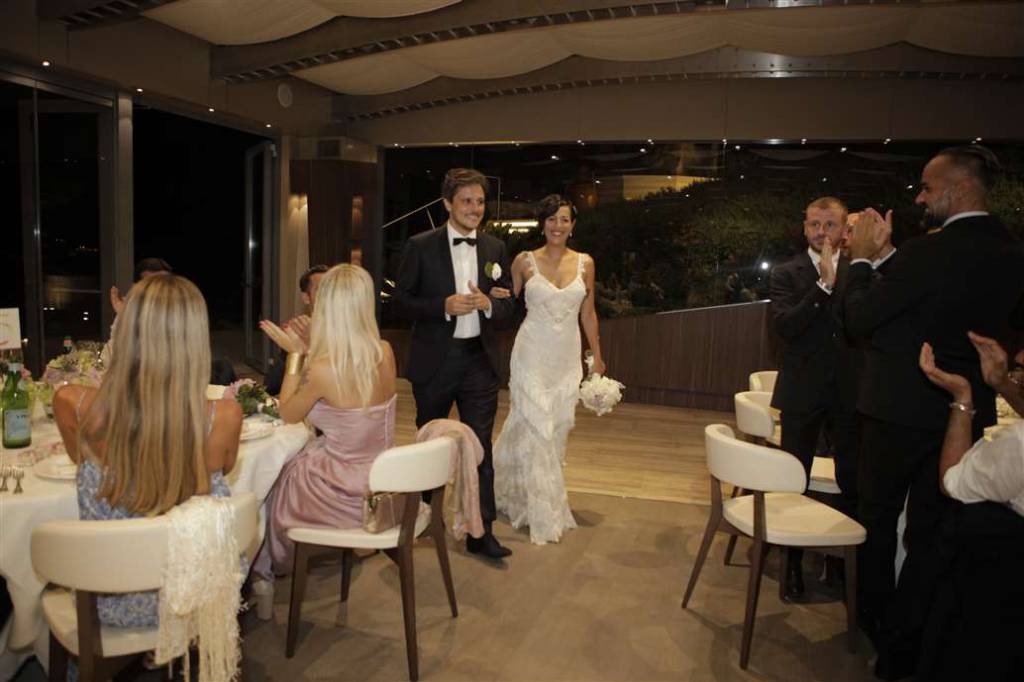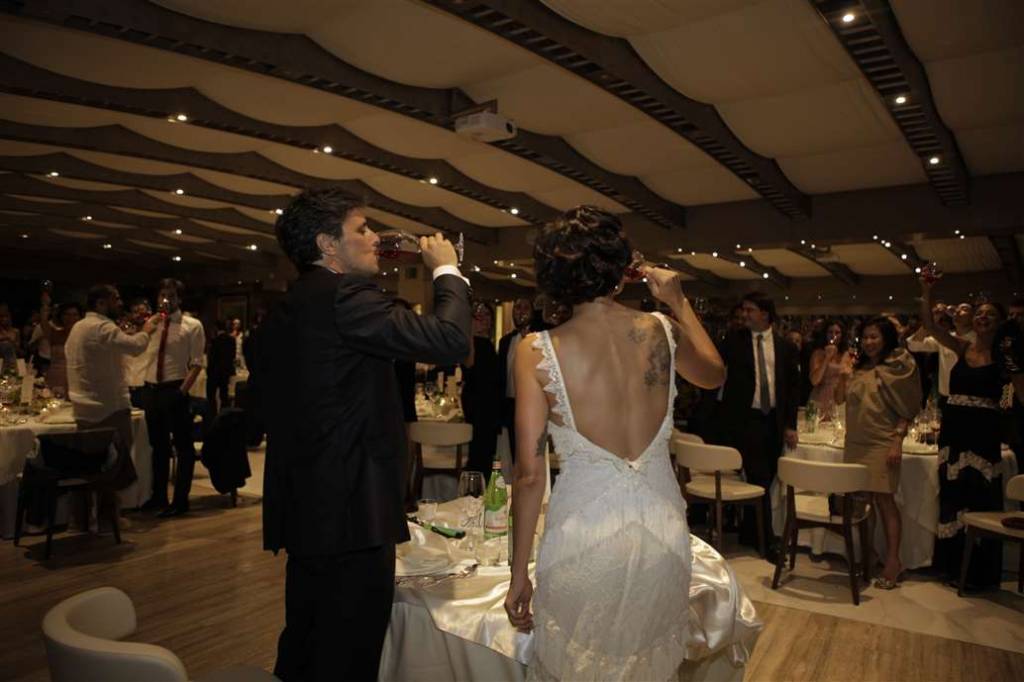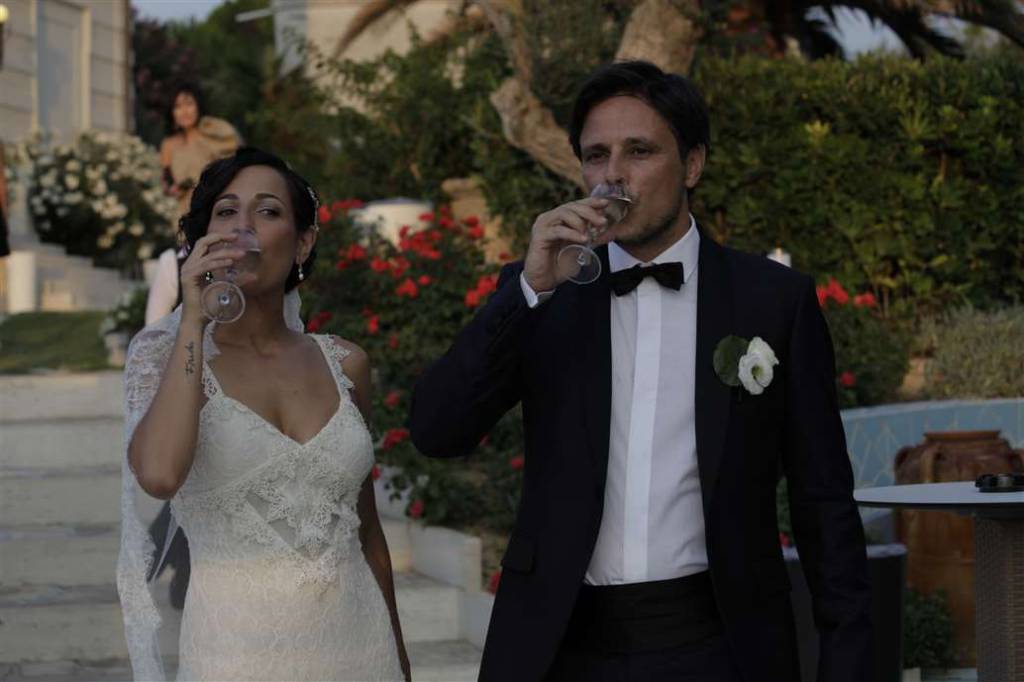 "Hi Francesca, can you tell us when you celebrated your wedding and what kind of event you wanted to organise at Villa Estea"?

"The reception was held in July 2015. We decided to spend it together with relatives and friends, from the aperitif to the dinner, because we wanted to enjoy what was in our opinion the most special moment, the sunset, as much as possible, when the sunset and the colours that it brings highlight this wonderful location."

"How was the reception?"

"The guests reached Villa Estea in the late afternoon and enjoyed a long "finger food "aperitif at sunset, by the pool and in the bright veranda. Later, at dusk, when the sky gradually changed to the colour of the sea, we moved for the dinner to the large, elegant, brightly lit hall reserved for receptions. At the end of the dinner, the sumptuous outdoor dessert buffet was set up, and we could enjoy the beautiful setting of the villa lit up at night. The grand finale: the wedding cake was served by the pool, with a party with music and the use of the exclusive bar with a professional barman."

"Who was responsible for the catering?"

"Chef Franco Spadaccini of "La Grotta dei Raselli" expertly organised and directed his staff to offer a service that is nothing short of excellent, both in terms of quality of food and the genuine courtesy and professionalism. He managed everything with great elegance and presence, but without ever being intrusive."

"What kind of menu did you choose?"

"For our wedding we chose a meat menu for both the aperitif and the dinner, personalised by Chef Franco Spadaccini according to our wishes and needs. It was meticulously created with dishes from Abruzzo, presented and served to reinterpret the tradition in new and surprising combinations. From the "finger food" to the most important courses, nothing was left to chance, and the result was really impeccable and satisfying!"

"What did you like most about the reception?"

"We were really very enthusiastic about the success of the event, thanks to the excellent work done by the whole team, but above all thanks to the enchanting atmosphere created by the wonderful location. Villa Estea takes on different and suggestive atmospheres at different times of the day: this is thanks to that stupendous sea view, the lights that frame it, the unique and fine elegance of the Villa itself and the charm of its history".